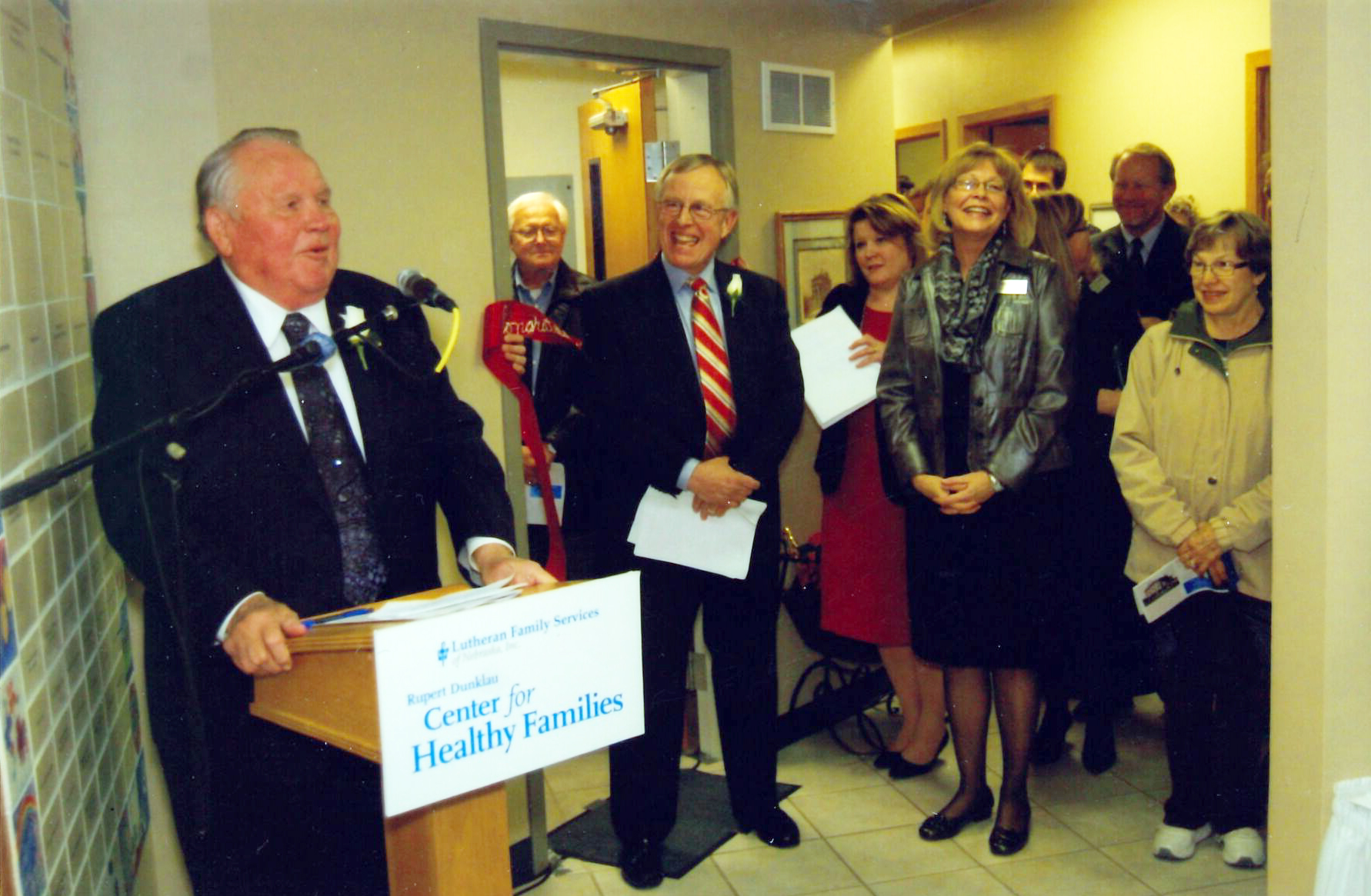 I will not leave you as orphans; I will come to you. 
John 14:18
Rupert and Ruth Dunklau were both raised on farms in eastern Nebraska. As baptized and confirmed members of their respective Lutheran congregations, they surely learned about the Lutheran Orphan Home in Fremont, Nebraska.  It is likely that they participated in "orphan festivals," where surrounding farm families would bring their produce to the orphanage to support the needs of the children.  
Through the entirely of their adult lives, Rupert and Ruth were members of Trinity Lutheran Church in Fremont, Nebraska. This congregation, with the help of the Nebraska District of the Lutheran Church-Missouri Synod, founded the orphanage. This orphanage was the seed for what would later become Lutheran Family Services (LFS). With the help of this emerging agency, Rupert and Ruth adopted their children: Paul in 1960 and Janet in 1964.  Ongoing support for the mission and services of LFS became an integral part of their mutual faith and lives. Today, The Rupert Dunklau Center for Healthy Families is located on the grounds where the orphanage once stood.
The Rupert Dunklau Foundation is grateful to continue the legacy of Rupert and Ruth in supporting LFS, an agency that was dear to their hearts and a blessing over the years to God's children of all ages.
By Paul Dunklau
---
Place. Programs. People – especially kids and families. All three were important to Rupert Dunklau. So it came as no surprise that the LFS Rupert Dunklau Center for Healthy Families in Fremont, Nebraska, embodied his value of all three!  "Share your blessings," he would say, "in a Place that welcomes and reflects the dignity of All People; through Programs that recognize the complexity of life's challenges. Focus on strengthening families through the adoption of Children, the education of Parents, and the support of young Families.
Ruth Henrichs
Retired CEO of LFS Nebraska

For further information on Lutheran Family Service, visit https://www.onelfs.org