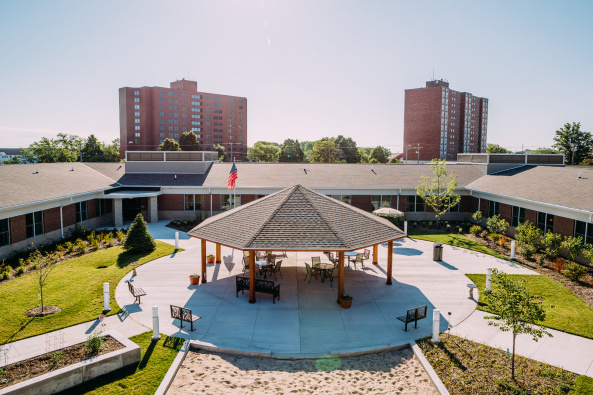 Fremont's hospital-owner nursing home was first built in the 1940s and had been subsequently added on to in a "patched together" fashion. It was in desperate need of being modernized.
Demolition and a complete rebuild was deemed by the hospital board as the most cost-effective method of construction. The problem, as always, was how to fund this ambitious project.
The Rupert Dunklau Foundation responded to our plea with a large grant which was the lead gift in the fundraising effort. It truly was a game-changer as it opened the door to many gifts from community members and businesses.
Because of the insight and compassion of the Rupert Dunklau Foundation, we have a modern, efficiently run senior center, which today is known as Dunklau Gardens.  This facility serves as home for over 25 area residents.
Joel Jelkin
Chairman of the Board of Fremont Health Hospital at the time of renovation